Robert Harley's Bestselling Guide to High-End Audio
At Last! Everything you Need to Know About Buying and Enjoying High-Quality Audio!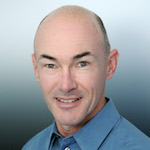 Robert Harley tells you everything you need to know to become a better listener and better buyer of quality high-fidelity components.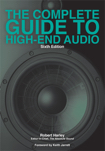 The Complete Guide to High-End Audio, Sixth Edition
The ultimate reference on high-quality music reproduction, now in an expanded and revised Sixth Edition!

MORE INFO | BUY
About Robert Harley
Robert Harley is the Editor-in-Chief of The Absolute Sound magazine. Founded in 1973, The Absolute Sound is the world's most respected journal of high-end audio. His more than 1000 published equipment reviews and articles on music and home-theater sound reproduction have helped thousands of enthusiasts improve their home-entertainment systems. His books have sold more than a quarter of a million copies in five languages.

Robert is also the editor of The Absolute Sound's Illustrated History of High-End Audio, a series of richly illustrated large-format books celebrating the audio industry's legendary designers and their iconic products.

Robert Harley holds a degree in recording engineering and has taught a college degree program in that field. He has worked as a recording engineer and studio owner, compact-disc mastering engineer, technical writer, and audio journalist. Before joining The Absolute Sound and The Perfect Vision in 1999, he was Technical Editor of Stereophile magazine for eight years, and also served in that capacity at Fi: The Magazine of Music and Sound.